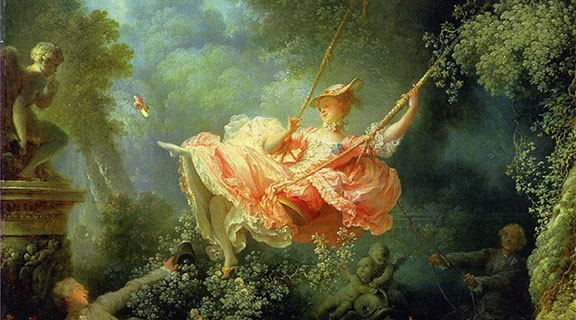 The Literary History of the Swing
Tuesday, December 06, 2022
Event Time
04:15 p.m. - 05:45 p.m. PT
Location
HUM 587, Humanities Building
Contact Email
aluengo@sfsu.edu
Overview
The Department of Modern Languages and Literatures invites you to a talk on the The Literary History of the Swing with Javier Moscoso.
Javier Moscoso investigates the pleasure of oscillation and explores the surprising history of the swing through its meanings and metaphors, noting echoes and coincidences in remote times and places: from the witch's broom to aerial yoga and from the gallows to sexual mores. Taking in cultural history, science, art, anthropology, and philosophy, Moscoso explores the presence and role of this artifact in the West, such as in the works of Watteau, Fragonard, and Goya, as well as in other Eastern traditions, including those of India, Korea, Thailand, and China. Linked since ancient times with sex and death, used by gods and madmen, as well as an erotic and therapeutic instrument, the swing is revealed to be an essential but forgotten object in the history of human experience.
Javier Moscoso is a Research Professor of History and Philosophy of Science at the Institute of History of the Spanish National Research Council (CSIC). Moscoso has also paid special attention to what is now called "knowledge transfer" and public engagement. He has been the curator of different exhibitions: Monsters and Imaginary Beings at the Spanish National Library in Madrid in the year 2000, The History of Pain at the Science Museum in London (2004) and The Cultural History of Human Skin at the Wellcome Collection Gallery, London, in 2011.